Bridge Advisory and Consulting, together with DocuSign, holds webinar on "Electronic Signatures and Agreement Cloud – The Relevance for Sri Lanka"
The discourse addressed key areas on the background and legality of using e-signatures in Sri Lanka, why it should be a commonality, and covered the key attributes relating to e-signature adoption. The webinar also explored how e-signatures can be used in the Banking Sector to streamline workflow and contract management.
Held virtually on the 15th of June 2022, the webinar featured Mr. Jayantha Fernando, Director – Sri Lanka CERT & General Counsel ICTA, Mr. Revan Weerasinghe, Attorney at Law, Mr. Randil Boteju, Senior Vice President – Digital Banking and Acquisitions at Nations Trust and Wilson Oh, Channel Director- Asia for DocuSign.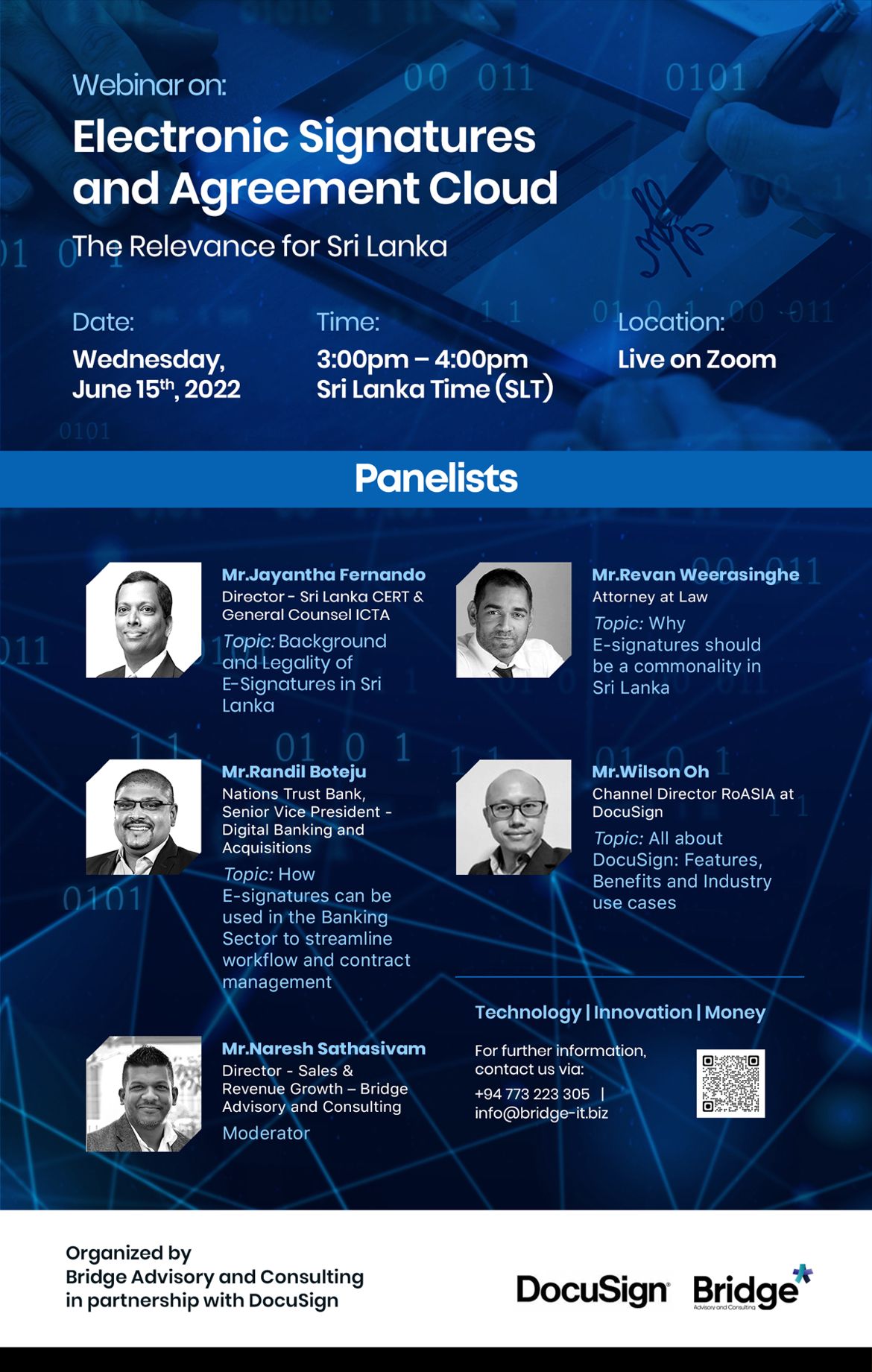 Date: Wednesday,  15 June, 2022
Time: 3:00pm IST